Select Retailer: Krikawa Jewelry Designs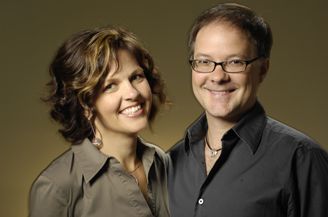 In business since 1999 Krikawa Jewelry Designs is a success story in the industry having rapidly earned the trust of their clients and wide recognition in the trade.
Their design capabilities have been proved time and again in a wide range of styles including mokume gane (metal with a pattern of colors) and are routinely asked to make custom engagement rings where delivering quality and style is vital.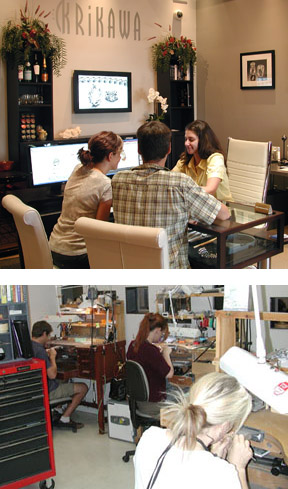 At Krikawa Design they take the time to fully understand what you want in a piece of jewelry and then use their staff of experienced designers and goldsmiths to execute every detail to meet your expectations. They are so confident of their ability to please the customer that they offer a 100% client satisfaction guarantee on all custom made jewelry.
Lisa Krikawa says, "Our goldsmiths are
the top 1% of the top 1% in the industry."
Their design and manufacturing process combines state of the art technology with old world craftsmanship. Pencil sketches are provided, as needed, to narrow down design parameters. For any custom design not yet shown on the website, or for significant changes to an existing design, they will send a detailed rendering for approval once the design parameters have been defined. The customer has full participation in each step of the process of creating their piece of jewelry.
| | | |
| --- | --- | --- |
| Each design can be created from scratch or based on an extensive library of different models that they have on their website and "Virtual Design Center". | | |
As a further demonstration of their commitment to excellence and customer service Krikawa Design maintains membership with the BBB (Better Business Bureau, MJSA (Manufacturing Jewelers and Suppliers of America), WJA (Women's Jewelry Association), AGTA (American Gem Trade Association), and Responsible Jewelry Practices.
These high standards and design sense have also been recognized with 26 awards for the Krikawa team which range from being voted one of America's best jewelers by National Jeweler Magazine, an ethics award from the BBB and many design awards in an assortment of different competitions.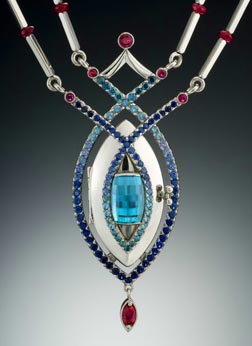 The skills and tools that set them apart are expert metalsmithing and repairs (including platinum and palladium work), mokume gane patterning, hand engraving, laser welding, micro pave setting, the Matrix CAD jewelry design program and Virtual Design Center.

Having worked with gemstones from John Dyer & Co. since their inception Krikawa Design appreciates the beauty that a finely cut gem contributes to their work and will be happy to assist you in making a unique piece of fine jewelry that can be appreciated for generations.
Krikawa Jewelry Designs
21 E Congress St
Tucson, AZ 85701
(520)322-6090