Select Retailer: Robert Giede Design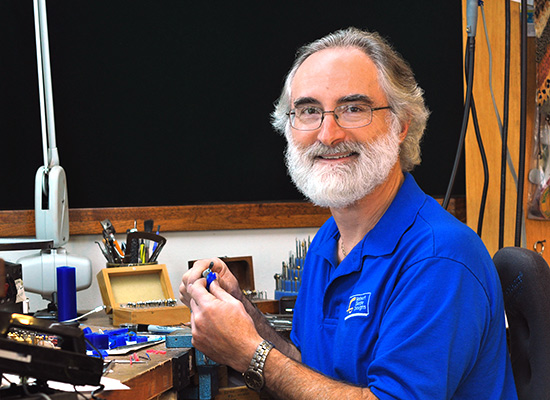 Bob Giede specializes in making attractive, modern and ergonomic designs and works extensively with colored gemstones. His gallery also features various other kinds of art and showcases his love for the outdoors.

Virtually all design and fabrication is done on premises by talented artisans affording the customer maximum flexibility in design and the ability to see each step of the process involved in making their jewelry masterpiece.

In business since 1976 Giede Design has years of accumulated experience in jewelry design and manufacturing.


They have everything from a modern Laser Welder to old world hand tools and use them all to achieve the best result for their customer. There are many people who say that the customer comes first, Bob and his staff actually live it.

They will be glad to assist you in making your jewelry dreams a reality.




Robert Giede Design
2321 South Broadway
(Highway 25 South)
Menomonie, Wisconsin 54751
(715) 235-7766
info@giedesign.com
https://robertgiededesign.com/